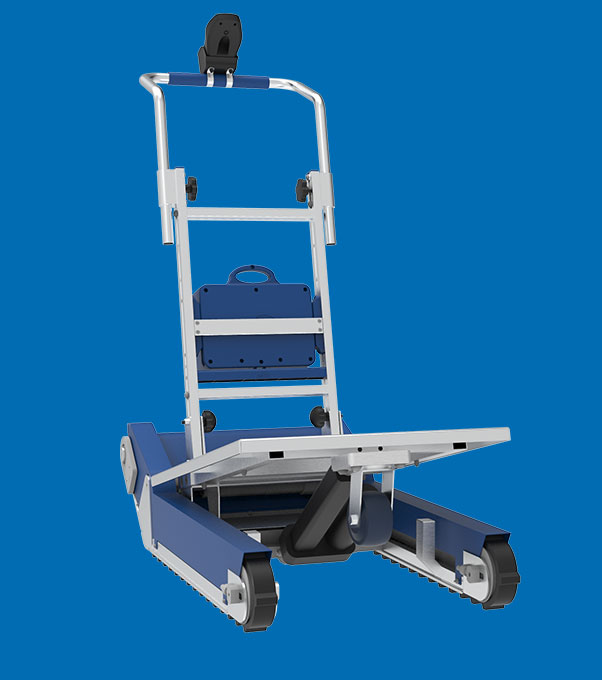 Automatic Dolly for Stairs
Equipped With 2 motors, 2 Non-slipping & Non-marking Crawler Track
Manoeuvring In Narrow Space
Movement On Flat Surface And Stairs, Both Indoors And Outdoors
With Intelligent Loading Board Automatically Adjust The Load Tilt On Stairs
Powered By Portable Play & Plug Rechargeable Lithium Battery
Low Noise With Non-interference to Others
One-finger Control Switch to Different Working Modes
Made Of Durable High Strength Carbon Steel
Precision Instrument
Furniture 
White Appliance
Office Equipment
Vending Machine
Electronic Equipment
Oil Drum
One finger control. From one mode to another.
Easy twist to adjust Armrest height as required.
03 Fuselage Vertical Beam
H-beam design with alumium alloy unibody tube
The handrail can be folded by removing the knob. Making it easy to transport and store.
Easy to push and manoeuvre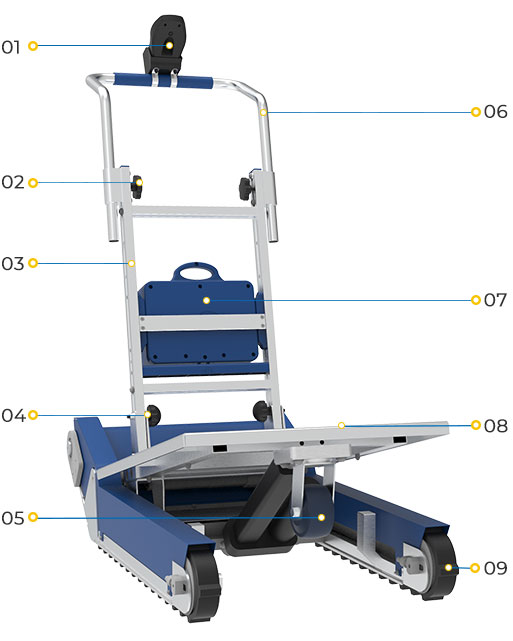 Sturdy and durable, telescopic height adjustment.
Play and plug with auto connection. Independent switch. Display battery level and voltage
Adjust the loading angle automatically. Secure the cargo in balance.
Independent, Non-slipping & non-marking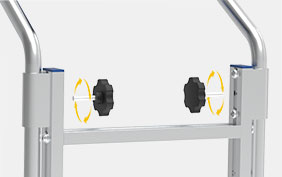 Battery Capacity
1400~1600 Steps
(78~100 Floors)
Upstairs Speed
14.6 Steps/Min
(High Speed)
Downstairs Speed
15.4 Steps/Min
(High Speed)
Battery Parameters
25.2V 17.5Ah, Weight:3.1KG
Step Requirement
Height <21cm
Minimum Platform
1500x1500mm
(Stair Corner)
Motor Parameter
1500x1500mm (Stairs Corner)
Contact A Sales Representative
For any questions or inquiries about this item, please feel free to contact us a reply in about 24 hours!
Your Privacy Will be 100% Safe With Us!