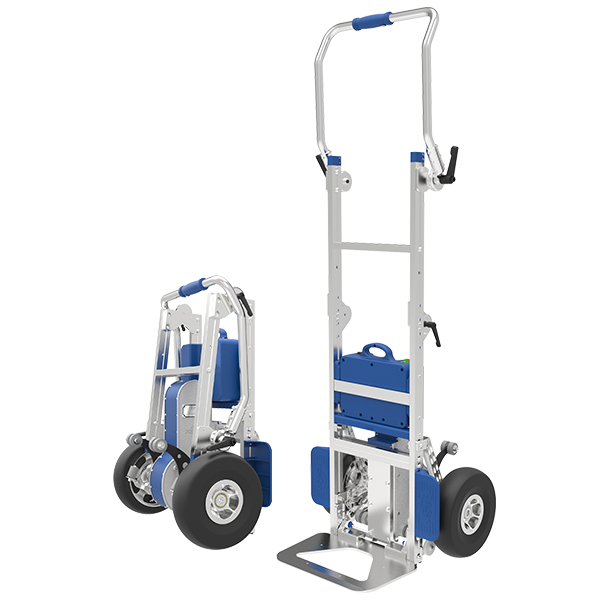 Super folding design, Auto-edge-brake system, smallest size to carry around & store.
With capacity of up to 170 KG, ZW7170GF will allow you to transfer awkward cargo up and down stairs with just a single operator. It can carry  printers, home appliances, furniture and other goods without any effort up and down stairs. It can help you save huge labour costs. Solid tyres, brake system, Intensive aluminum alloy frame, simple touch button control and rechargeable battery is the same as ZW7170G. Wireless folding design saves space and is more convenient to carry.
Suitable to carry home appliance,office equipment, refrigerator, washer, safe box, etc..